Small Bathroom Ideas 2023: Having a small bathroom or powder room can be a blessing in disguise. Constrained with more size limits than the average bathroom, a small bathroom can be a fun opportunity for you to sharpen your interior design skills and look for creative solutions for your bathroom aesthetic.
Throughout the years, we found several tried-and-tested small bathroom ideas that had helped homeowners maximize their small bathroom space.
These are the top 7 best small bathroom ideas and tenets that can help you make your small bathroom look bigger and more memorable to the passing eye!
1. With Small Bathrooms, Proper Scale is Everything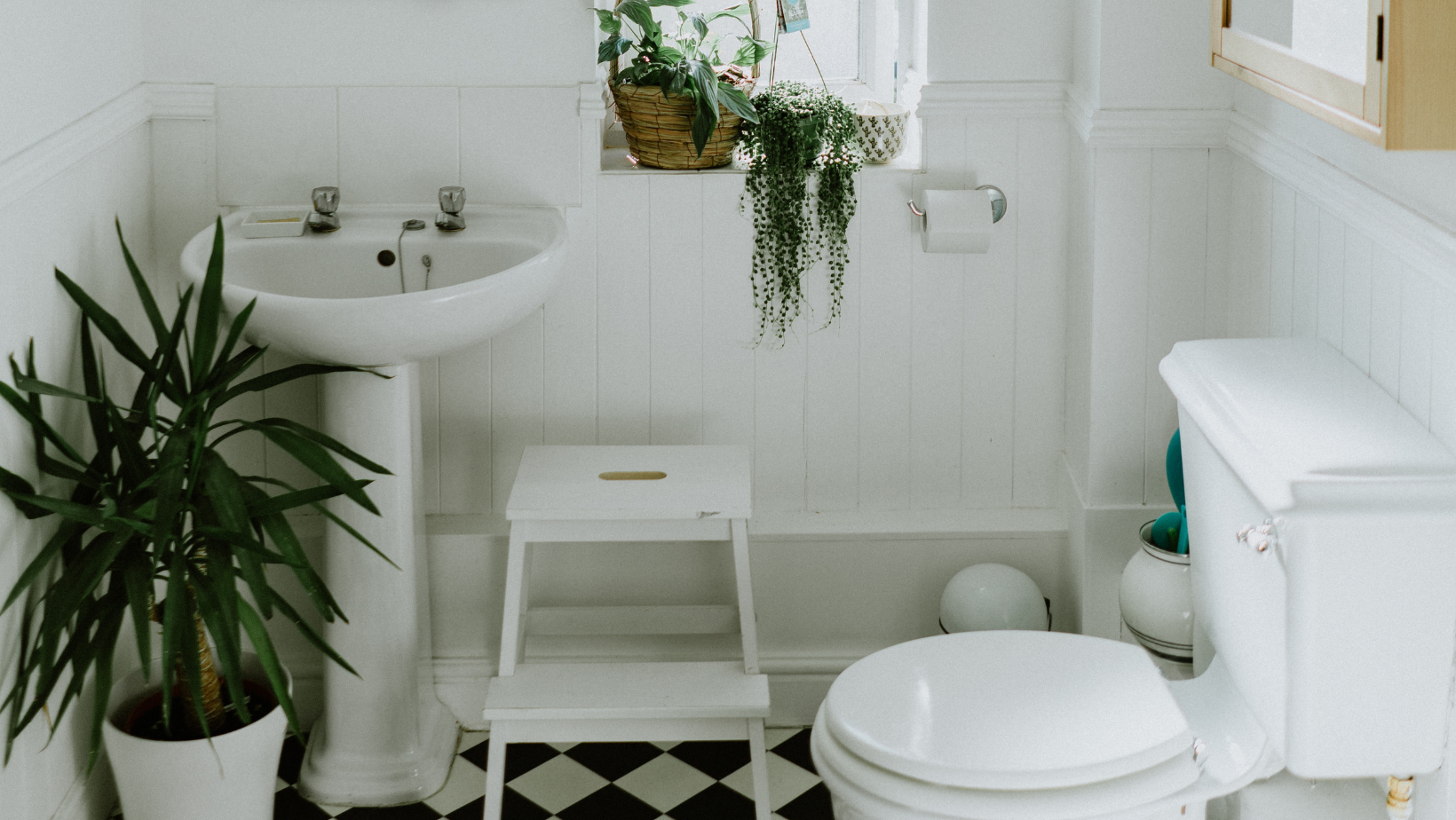 How to Make More Space for a Small Bathroom: If you have a small bathroom, it is a good idea to keep the scale of all bathroom fixtures, items, and elements in scale.
It is good to avoid larger bathroom items or fixtures because they can overwhelm the small bathroom space.
For example, if you use a 12" x 12" ceramic tile for your small bathroom, having such a large tile can make your bathroom feel cramped, and lacking in space.
If you're choosing to add a vanity to your small bathroom, a larger vanity can minimize your space. It is recommended to try searching for smaller vanities instead of smaller bathrooms.
If you happen to have a smaller pedestal sink or no sink at all and would like to add extra storage to your small bathroom, a linen tower or side linen cabinet can also be a good idea. Due to the vertical build of these bathroom storage cabinets, you can add storage without sacrificing your valuable bathroom floor space.
2. Control & Redirect Attention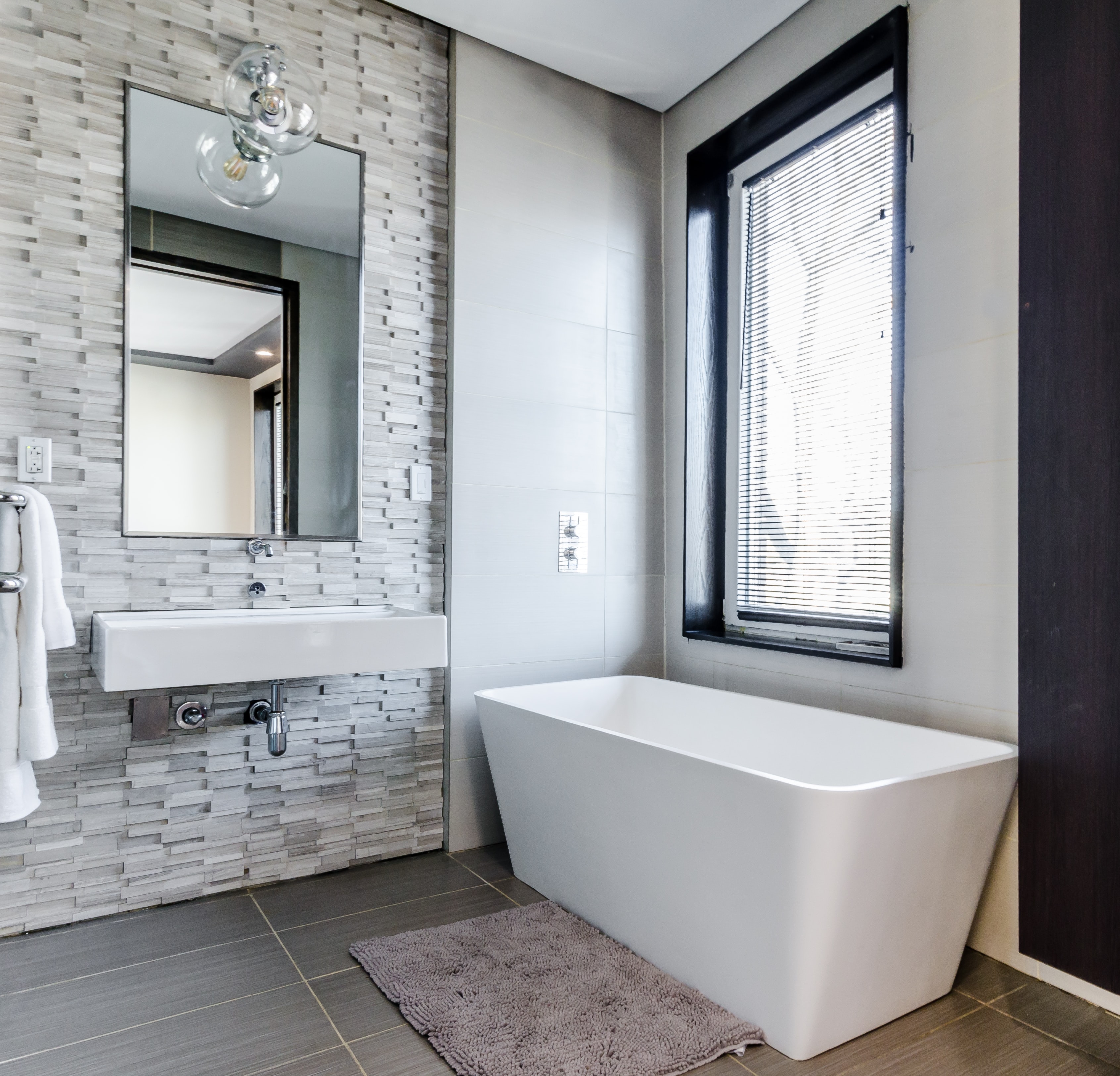 Similar to having things in proper scale, being in control of how someone enters your small bathroom and interact with its visual and functional elements can be a great way to expand your bathroom space.
Our eyes often judge size relatively. Thus, we can help direct attention to bathroom features or fixtures that make it feel larger. For example, if you have little bathroom space but a relatively high bathroom ceiling, you can add elements such as these to direct visitors' attention to the high ceiling:
High Ceiling Small Bathroom Ideas to Expand Bathroom Space
Bold ceiling colors
Decorative ceiling features or fixtures

Ceiling pendant light
Unique ceiling tiles
Ideas You Can Add to Your Bathroom Wall to Give More Sense of Space
On the other hand, you can also add elements to your bathroom wall to help redirect attention upwards to create a bigger sense of space. This can be done using:
Eye-catching textured wallpaper on the upper half of the bathroom wall
Hanging paintings higher on the wall
Tall mirrors high on the wall
High-wall sconces
More so, you can also switch up your bathroom floor color or pattern to help draw the eye towards a unique design element. This can help visitors direct their attention to eye-catching parts of the bathroom, drawing less focus on the small nature of the space.
3. Use Bathroom Colors That Expand Bathroom Space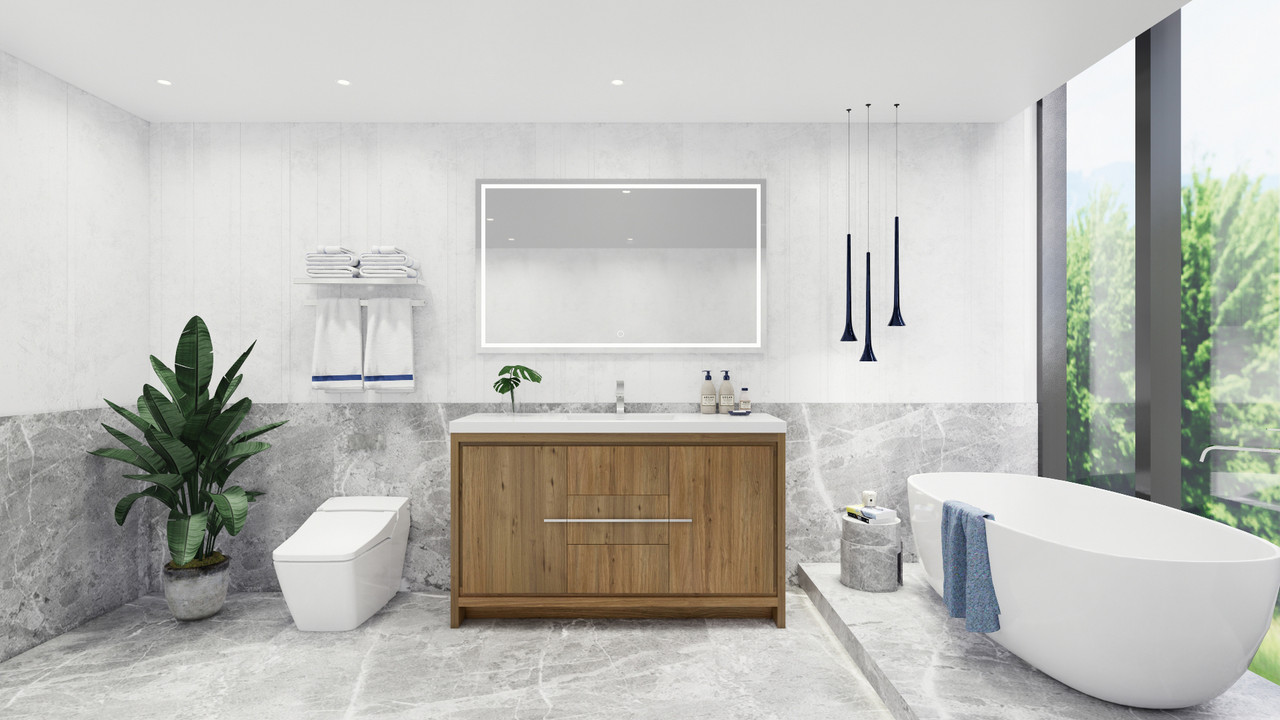 White is the best color you can use to make a space look and feel bigger than what it is.
This can be applied by using white paint, white elements or fixtures, as well as white space all throughout your bathroom.
Although white can really make a drastic difference in the perception of space, there are other light colors that can help.
Colors You Can Use to Help Widen Sense of Bathroom Space
Using lighter, softer, or paler shades of colors can help widen a narrow bathroom. Such colors include:
Pale or Light Gray
Soft or Light Blue
Tan
Light Green
Bold Colors to Help Expand Bathroom Space
On the other hand, you can also use bold colors to expand your bathroom space.
One way of doing this is by painting the bottom half of your bathroom in white, and the top half of your bathroom in another color.
Avoid Colors that Shrink Your Bathroom Space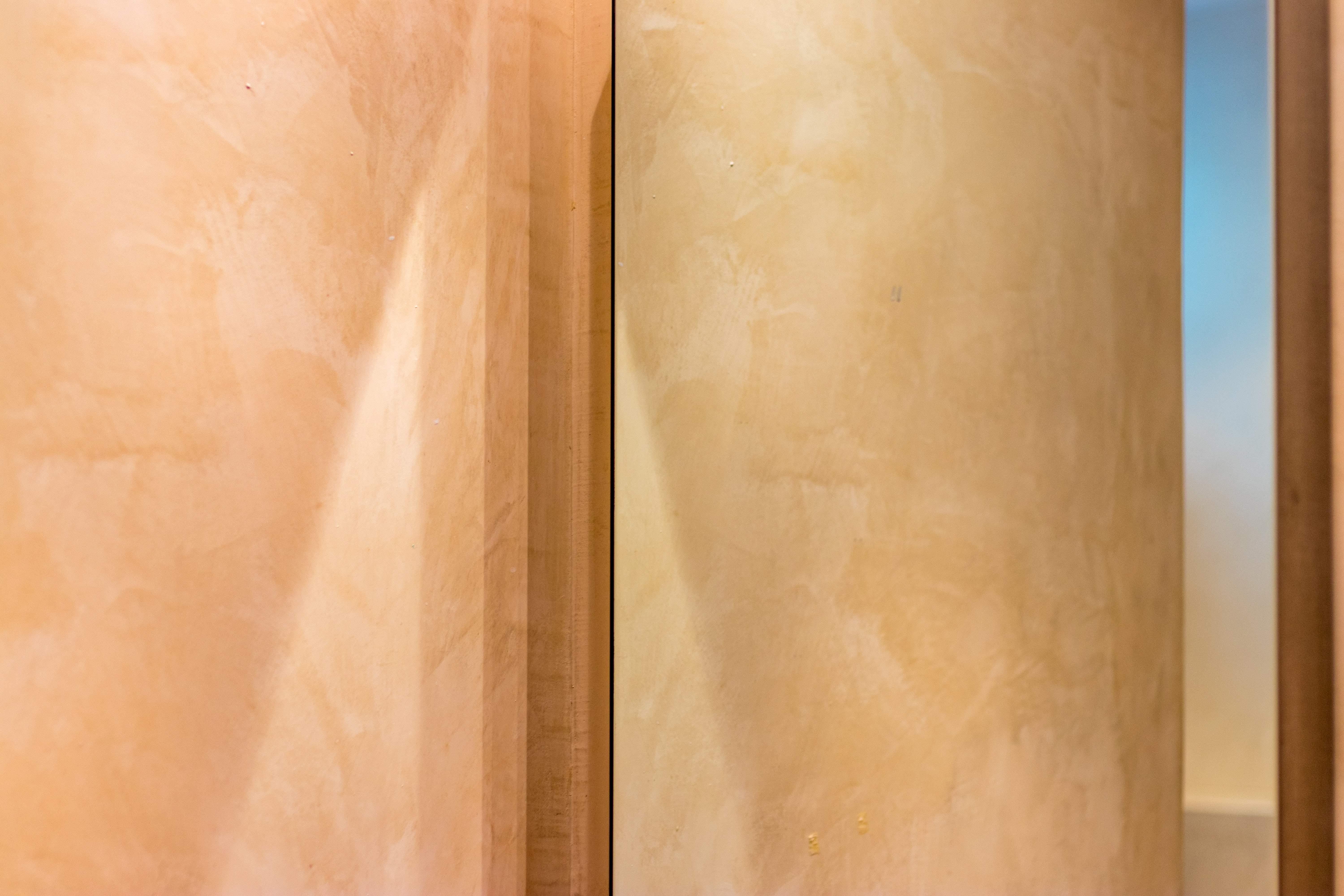 While there are colors that can help you increase your bathroom's visual space, it is best to avoid colors such as orange and yellow for your small bathroom. These colors can make your small bathroom or small powder room feel smaller than it actually is.
4. Utilize the Power of Small White Vanity + White Bathroom Wall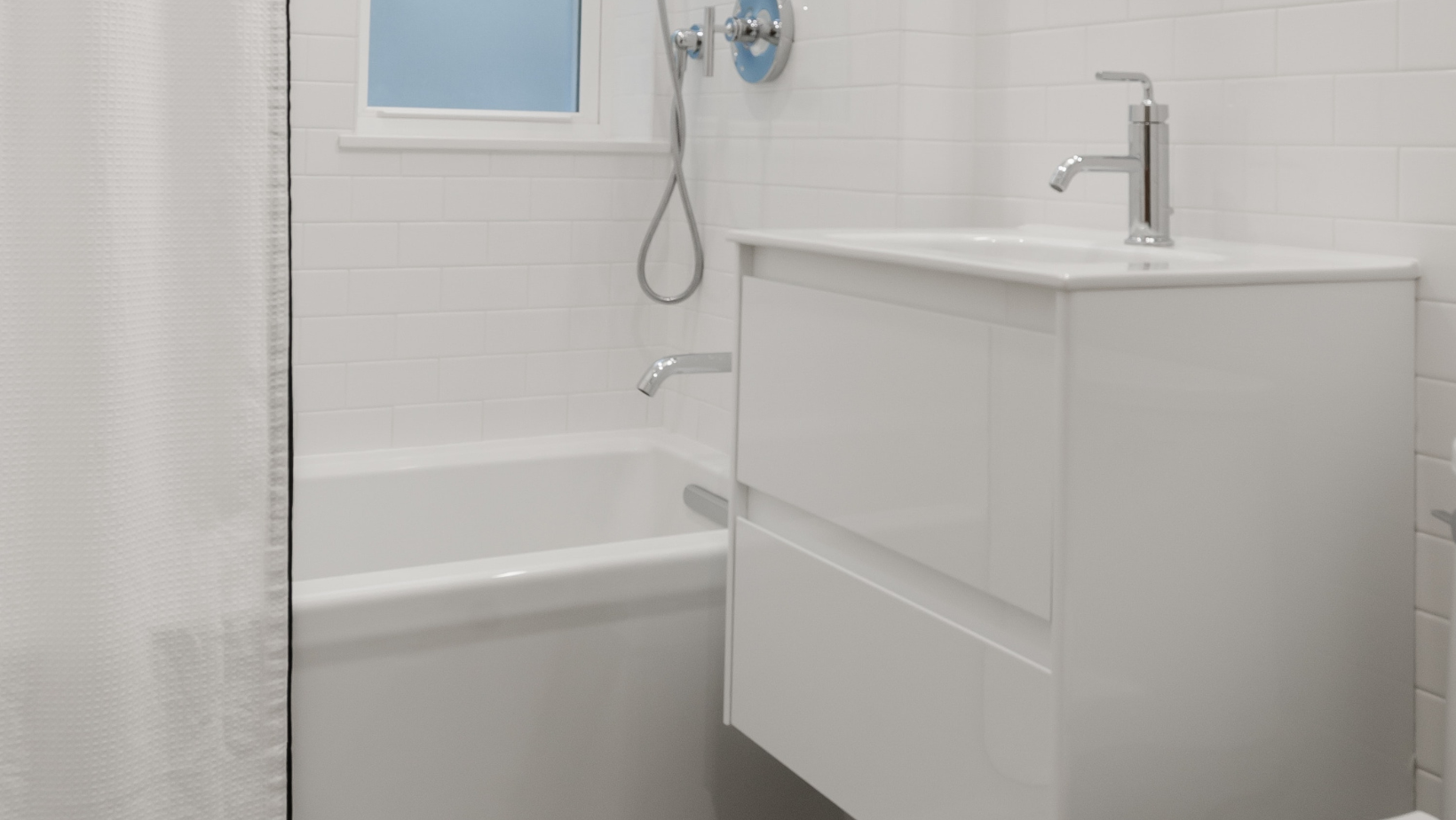 As mentioned before, white can be a wonderful color to help increase your bathroom's sense of space.
To take it to the next level, this effect can be further enhanced when we add a small white vanity.
Having a small white vanity in front of a white bathroom wall can give the visual feeling that space is being pushed back – rather than closed in.
This space-increasing effect can be expanded further by keeping the wall behind the vanity white and coloring the walls around it something else. Keeping one wall white, will help enlarge the visual feel of your small bathroom.
5. Use Light Generously to Expand Space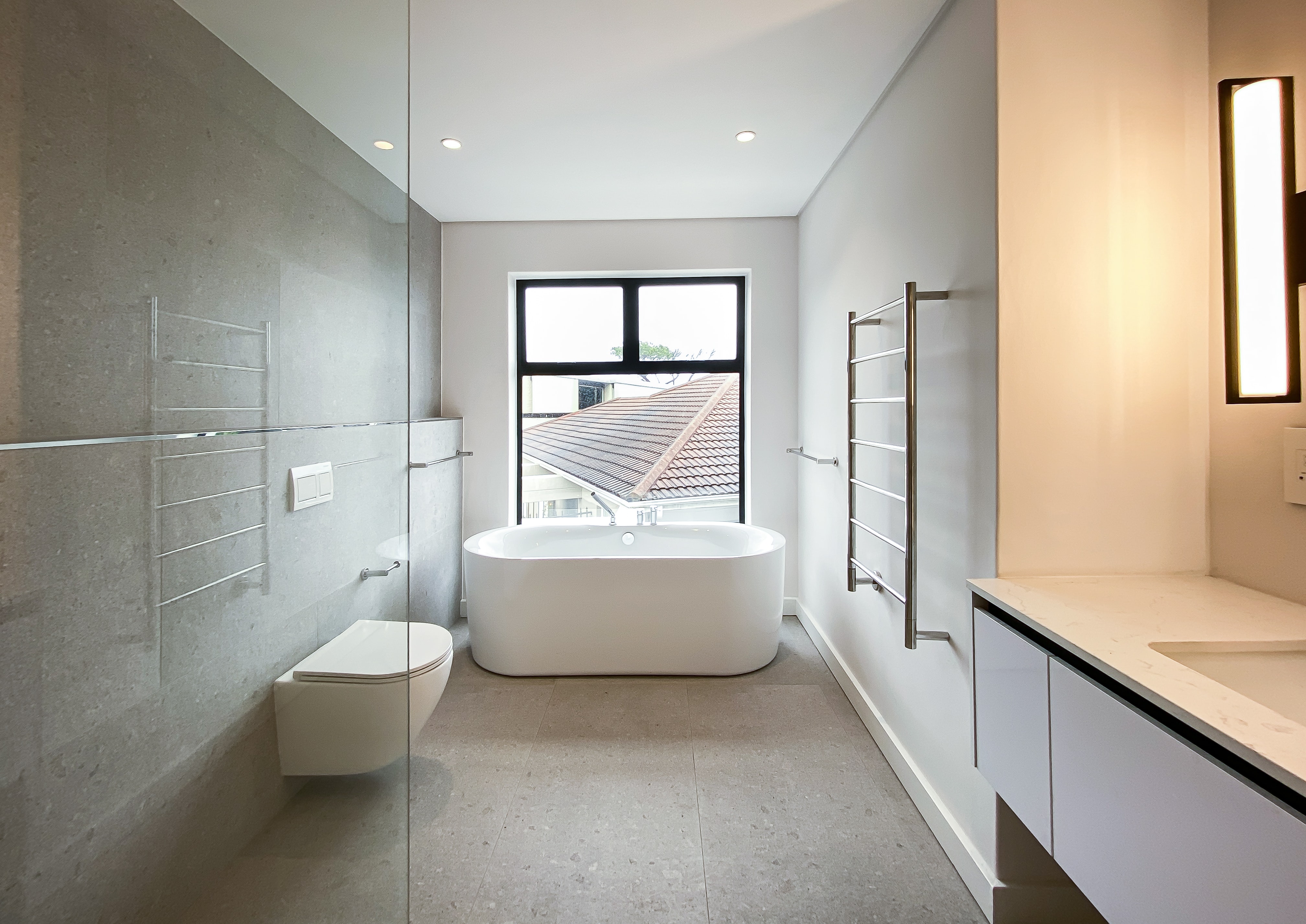 One of the best ways to make full use of your bathroom space is to allow as much light as possible.
This effect can be enhanced further with white walls, white vanities, or other white elements in your bathroom, as the light entered will reflect further off these surfaces.
Therefore, it is recommended to minimize curtains to maximize light entry.
To help circulate and reflect the light as much as possible, other items can be added, such as:
Large mirrors
Bright, light colors around space, walls, fixtures
Light colored lightbulbs
New windows
Skylights
Glass shower
One of the best ways to figure out what's best for your bathroom is to just go ahead and experiment with light! Doing so can really help you maximize the space in your bathroom.
6. Make Use of Lines to Maximize Space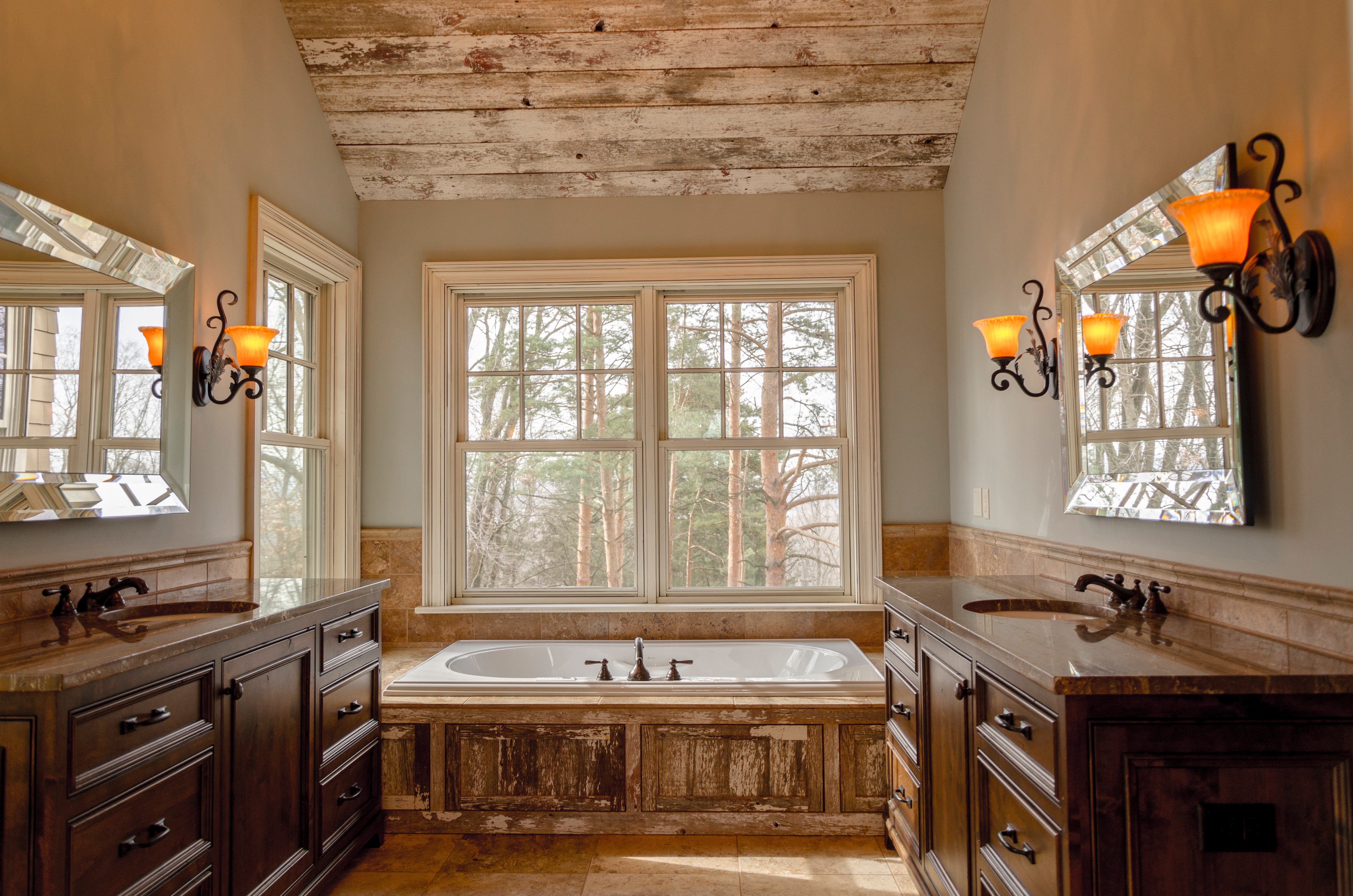 Good use of lines can help make items look bigger or smaller.
In the case of a small bathroom, it is a good idea to go for line elements that help convey a sense of largeness or airiness of space.
This can be done by using a large, seamless tile.
Other methods can include using one-way line elements, such as wood plank tile on your bathroom floors, or perhaps a board and batten element to help make the space look and feel longer.
There are also vanities you can use with flat front doors. These types of vanities lack ornamentation or decor or boxy outlines and can help create a seamless appearance that tricks the eyes into seeing more space.
Another type of vanity that can help create this effect is lighter wood vanities, such as light oak, England oak, and others – as long as they have a flat front to help create the seamless feel of the room.
7. Opt for Creative Storage Solutions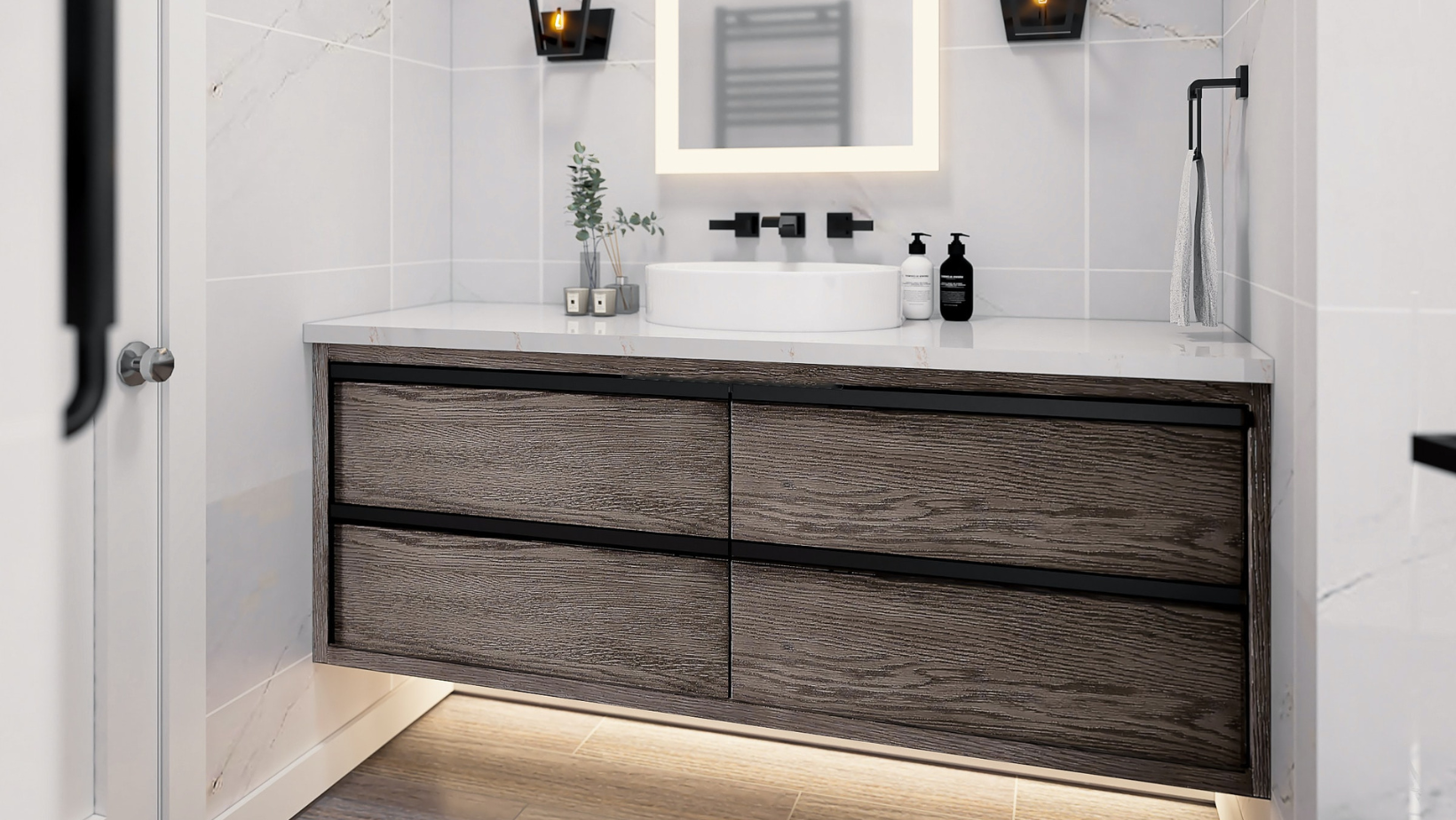 As mentioned before, sometimes we do have to get creative!
Since the bathroom exists as a functional space, it comes as no surprise that good, effective storage solutions are needed to keep things running smooth in and out of the can.
There are plenty of items used every day in bathrooms, and having too many items out can make a bathroom feel cluttered, disorganized, and hard to use.
This is especially true for smaller bathrooms. With smaller bathrooms, you may not have enough space for traditional standing cabinets or drawers.
This can be fixed by installing a floating vanity cabinet, or other floating or hanging bathroom storage cabinets or solutions such as side linen cabinets or linen towers.
Due to their vertical nature, as well as their hanging nature (never touching the floor), this frees up your bathroom floor and space for the eyes.
Other ways this can be done is by installing floating shelves, cabinets, and more.
So there you have it – 7 tried and tested methods for expanding space in your small bathroom! If you are looking for possible vanity options for your bathroom, be sure to check out our popular floating vanities and linen cabinets or linen towers.
View More Valuable Vanity Guides & Articles
What is a Bathroom Vanity: Key Differences Between Floating & Freestanding Bathroom Vanities
How Much Should a New Bathroom Vanity Cost? Vanity Purchase Guide
Bathroom Vanity Styles & Materials Guide: Finding the Perfect Vanity for Your Bathroom
Best Modern Bathroom Vanity Brands for Bath Storage Space
Finding Your Ideal Vanity: 2023 Bathroom Vanity Benefits & Buyer's Guide