Top Bathroom Remodel Ideas for 2023: Planning a bathroom remodel?
Welcome to Moreno Bath, where we bring you 25+ years of experience in bathroom remodeling and design. In 2023, bathroom remodeling trends have taken an exciting turn, and we're here to guide you through the latest ideas that will elevate your bathroom to a whole new level of style and functionality.
Whether you're planning a complete renovation or a small makeover, these bathroom remodel ideas for 2023 will inspire you:
1. Statement Bathroom Vanities: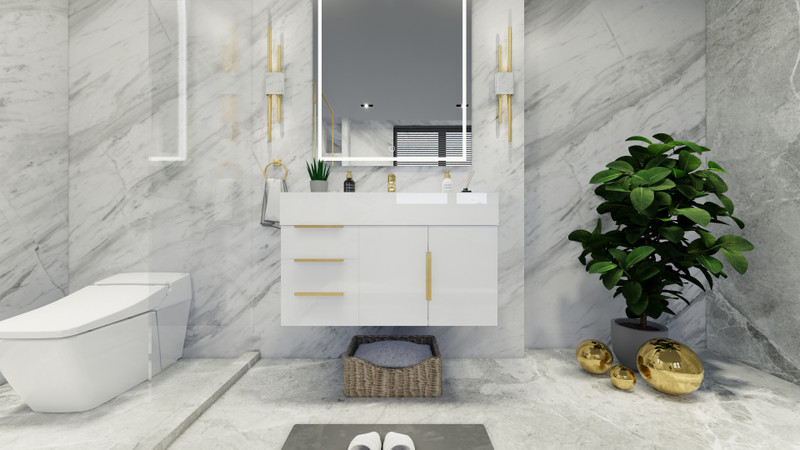 Bethany 36" Floating Vanity in Gloss White | Moreno Bath Art Deco Inspired Eclectic Vanities
Bathroom vanities have become the centerpiece of modern bathrooms.
Consider unique designs like floating vanities with integrated storage.
Floating Vanities for Modern Bathrooms, 2023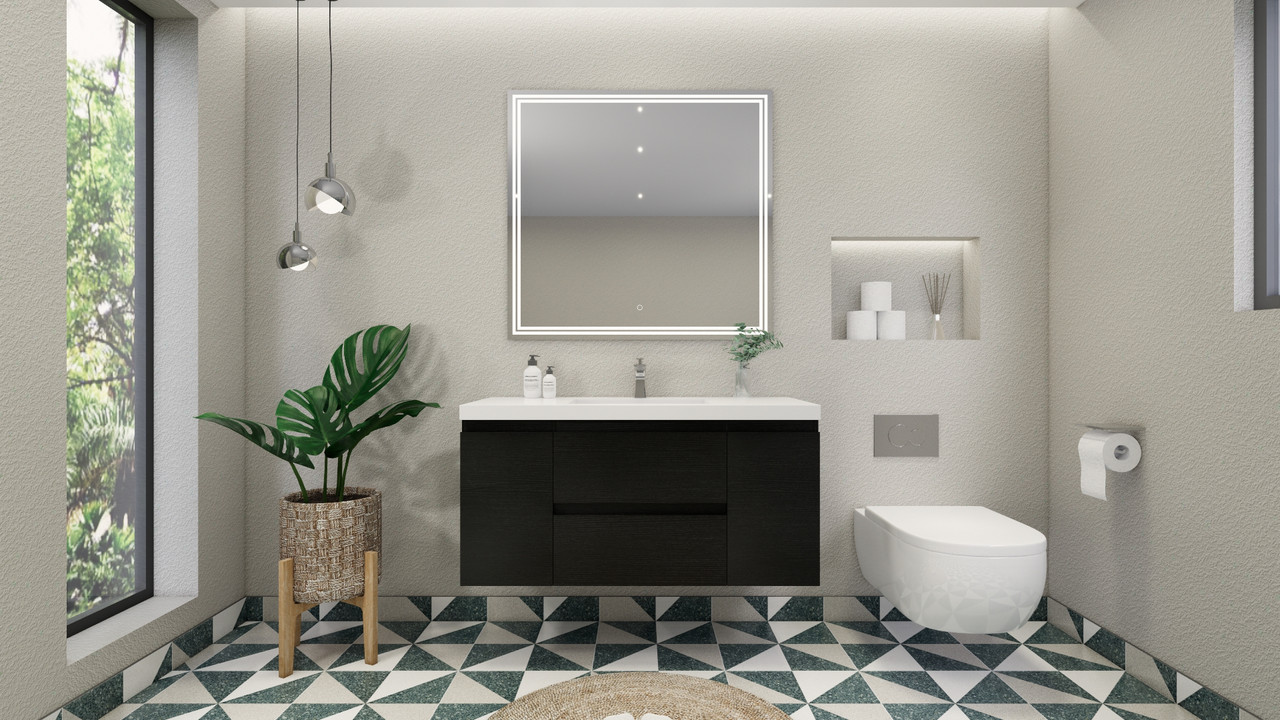 Bohemia Lina 48" Floating Vanity in Rich Black | Moreno Bath Oak Matte Wall-Mounted Vanities
Floating vanities, which are mounted to the wall, are still hugely popular for their space-saving, minimalist, and stunning look.
Available in a range of styles from sleek contemporary to modern, elegant, or vintage.
Explore elegant floating vanities here.
Popular & Timeless Modern Bathroom Vanity Materials 2023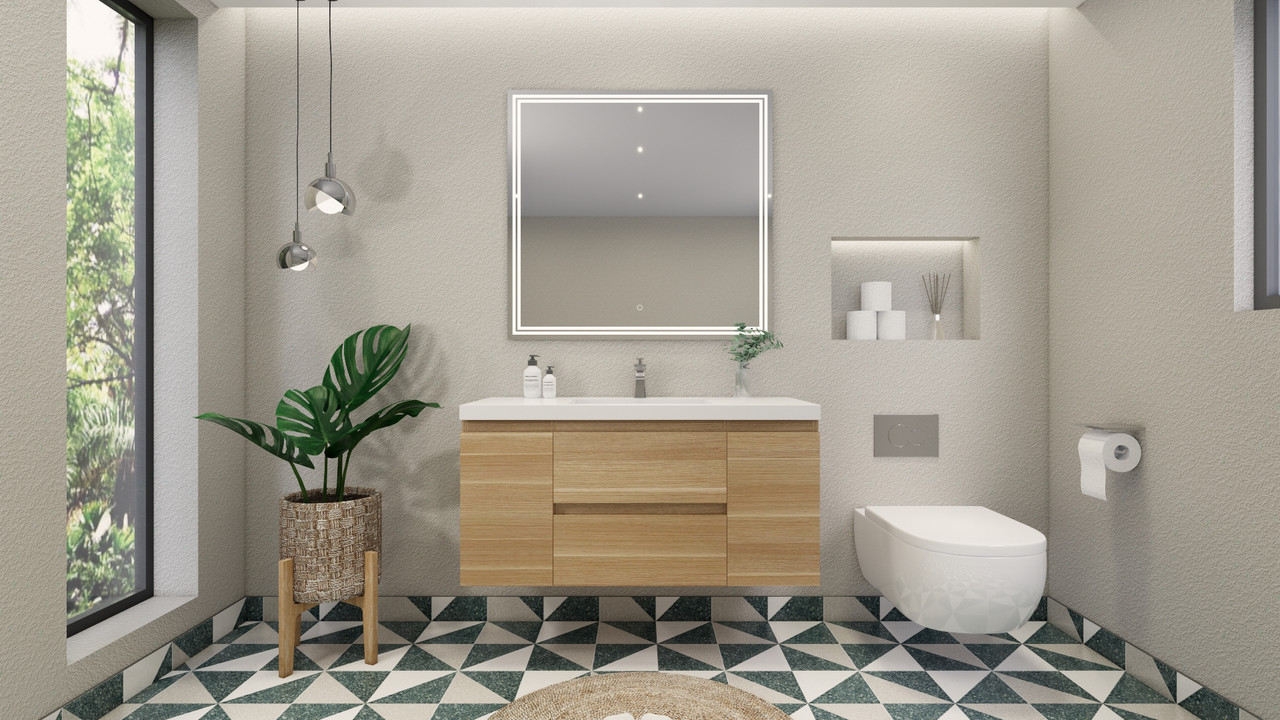 Bohemia Lina 48" Floating Vanity in White Oak | Moreno Bath Modern Floating Vanity Sets
Incorporate materials like marble, quartz, or concrete for a touch of luxury, or go for rustic or farmhouse charm with reclaimed wood vanities, white oak vanities, natural oak vanities, and more.
Other popular floating vanity or freestanding materials for 2023 include wood, oak, New England oak, light oak, rosewood, and gloss black, gloss white, or gloss blue lacquer finishes.
2. Open and Airy Bathroom Layouts: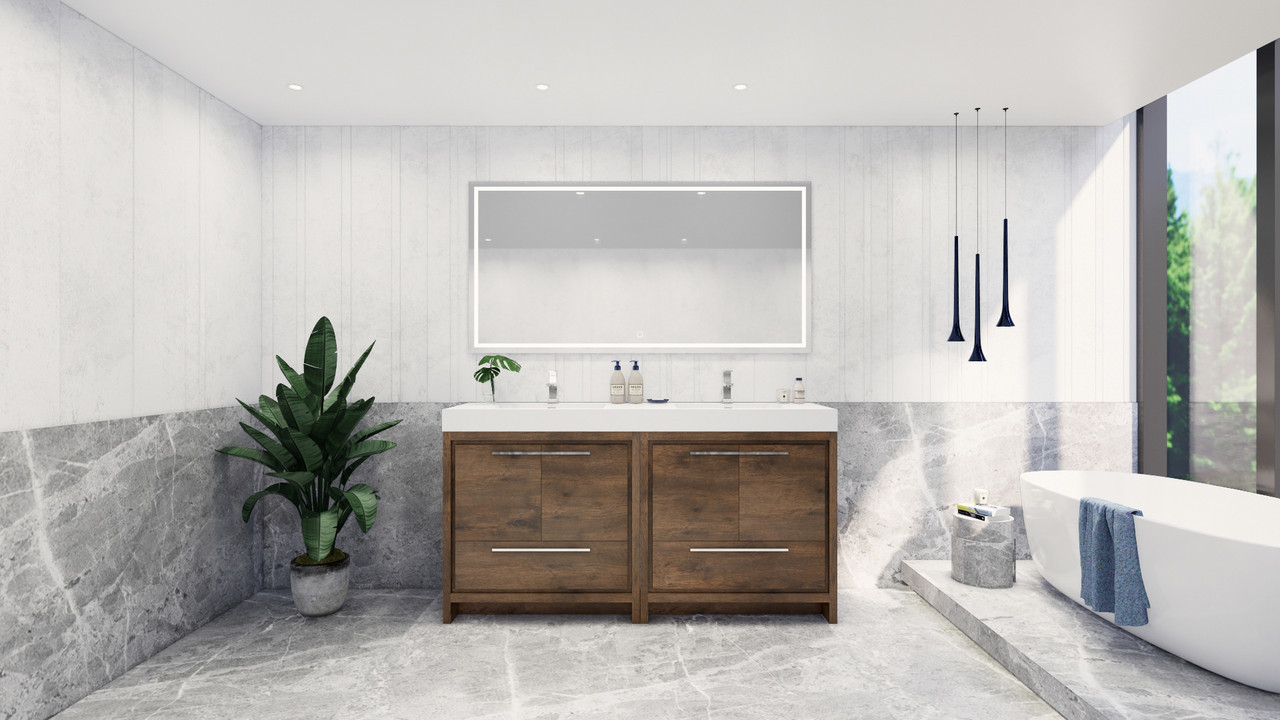 Dolce 72" Freestanding Vanity in Rosewood | Moreno Bath Double Freestanding Farmhouse Vanities
Open-concept bathrooms are gaining popularity.
Eliminate barriers with frameless glass shower enclosures and freestanding tubs.
Maximize natural light with large windows or skylights to create an inviting and spacious atmosphere.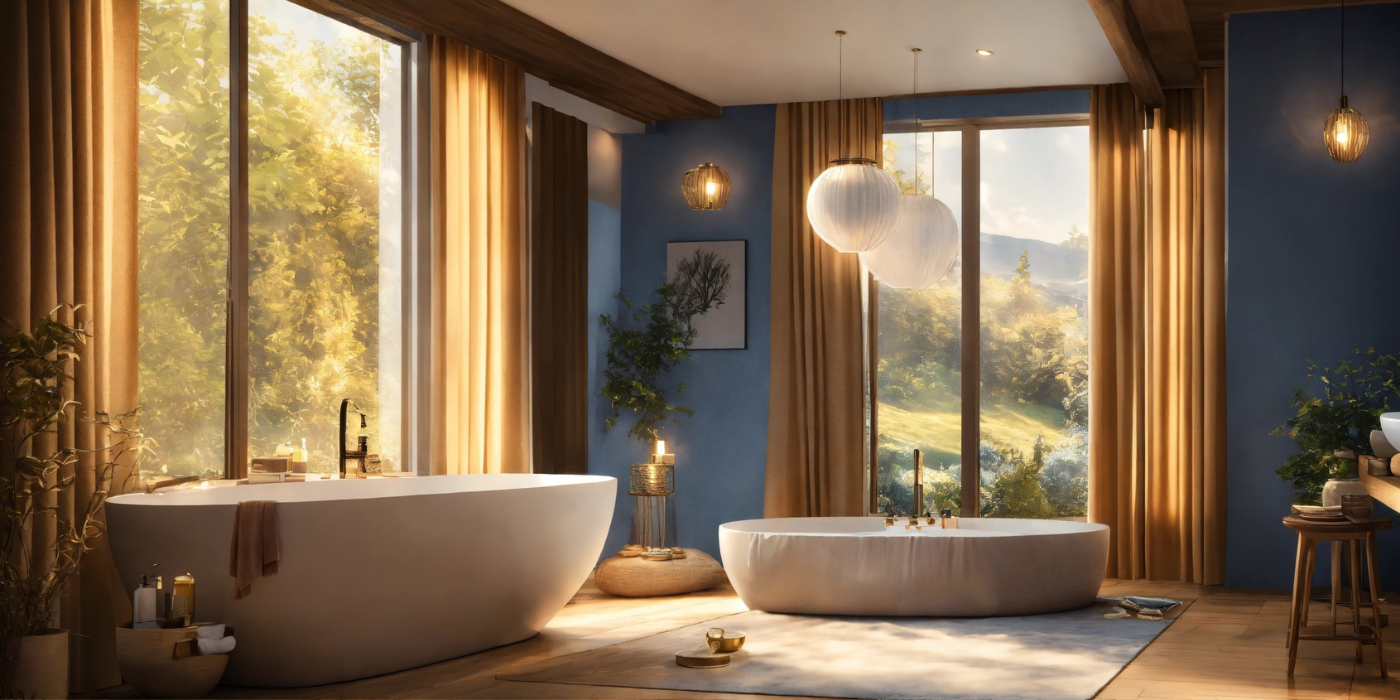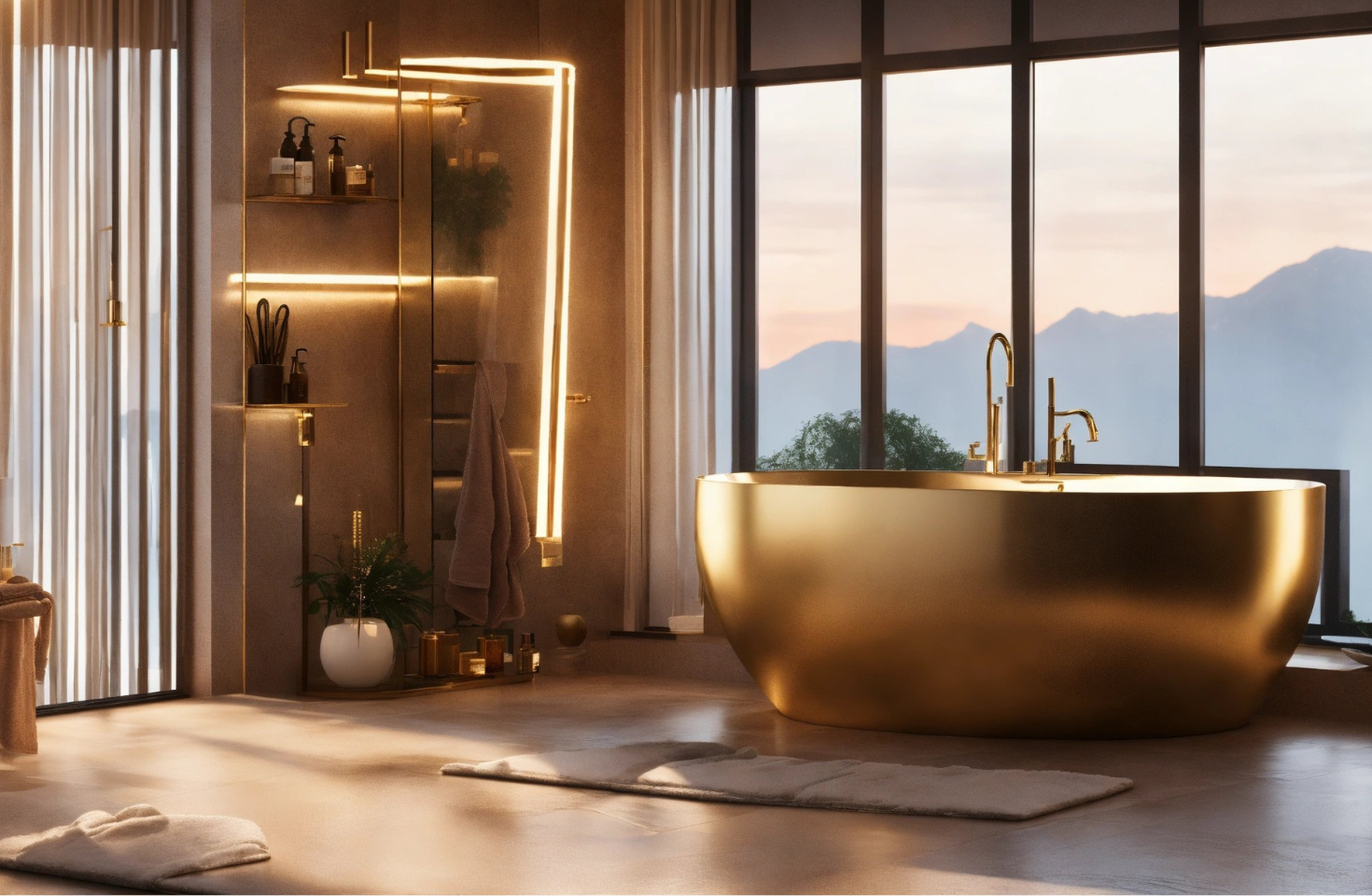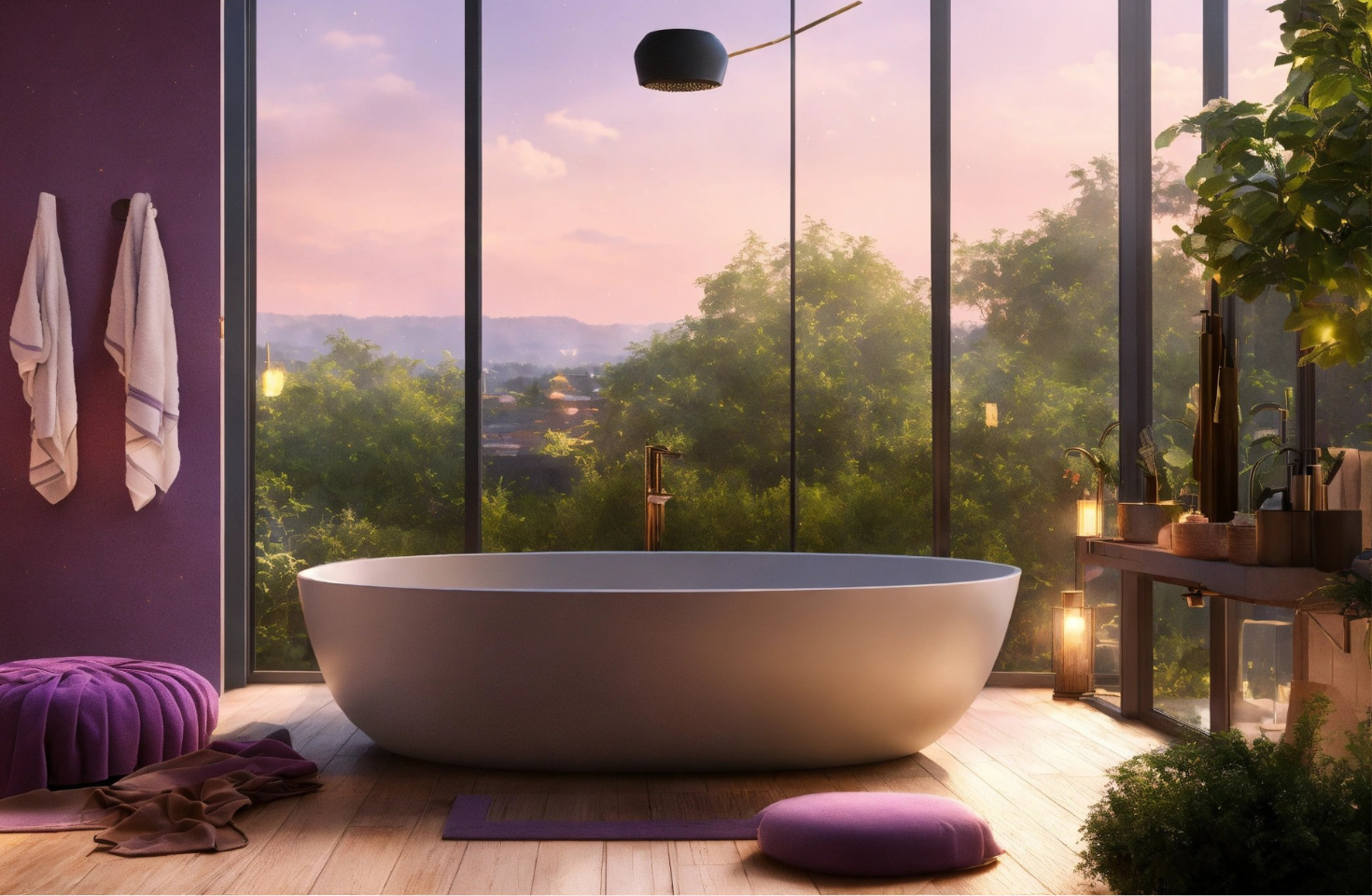 3. Less is More: Minimalist Bathroom Aesthetics: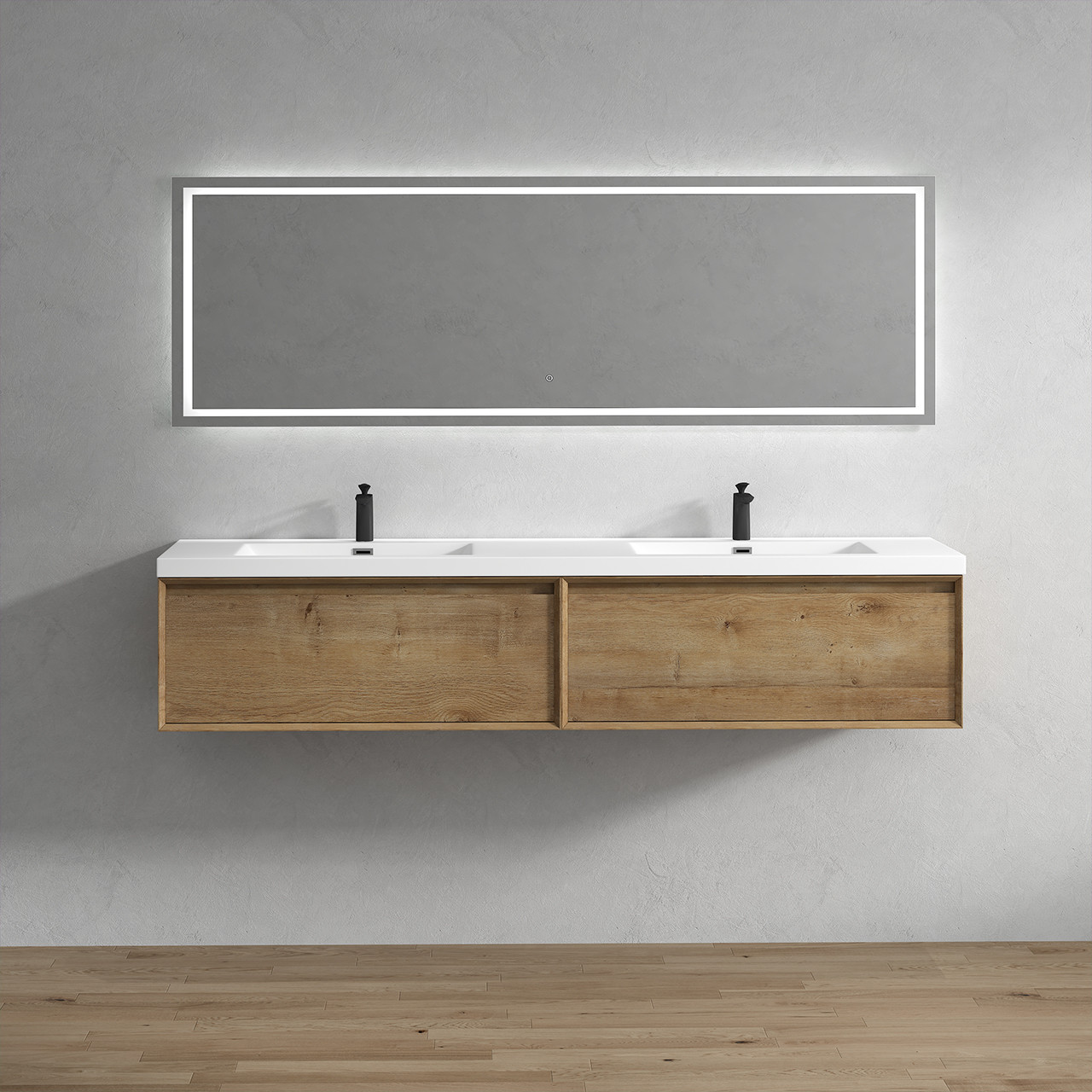 Bella 84" Floating Vanity in White Oak | Moreno Bath Modern & Minimal Wall Mounted Vanities
Less is more in 2023.
Embrace a minimalist design with clean lines, neutral colors, and clutter-free spaces.
Choose sleek, wall-mounted faucets and hidden storage solutions to maintain a sleek and uncluttered look.
4. Spa-like Personal Bathroom Retreats: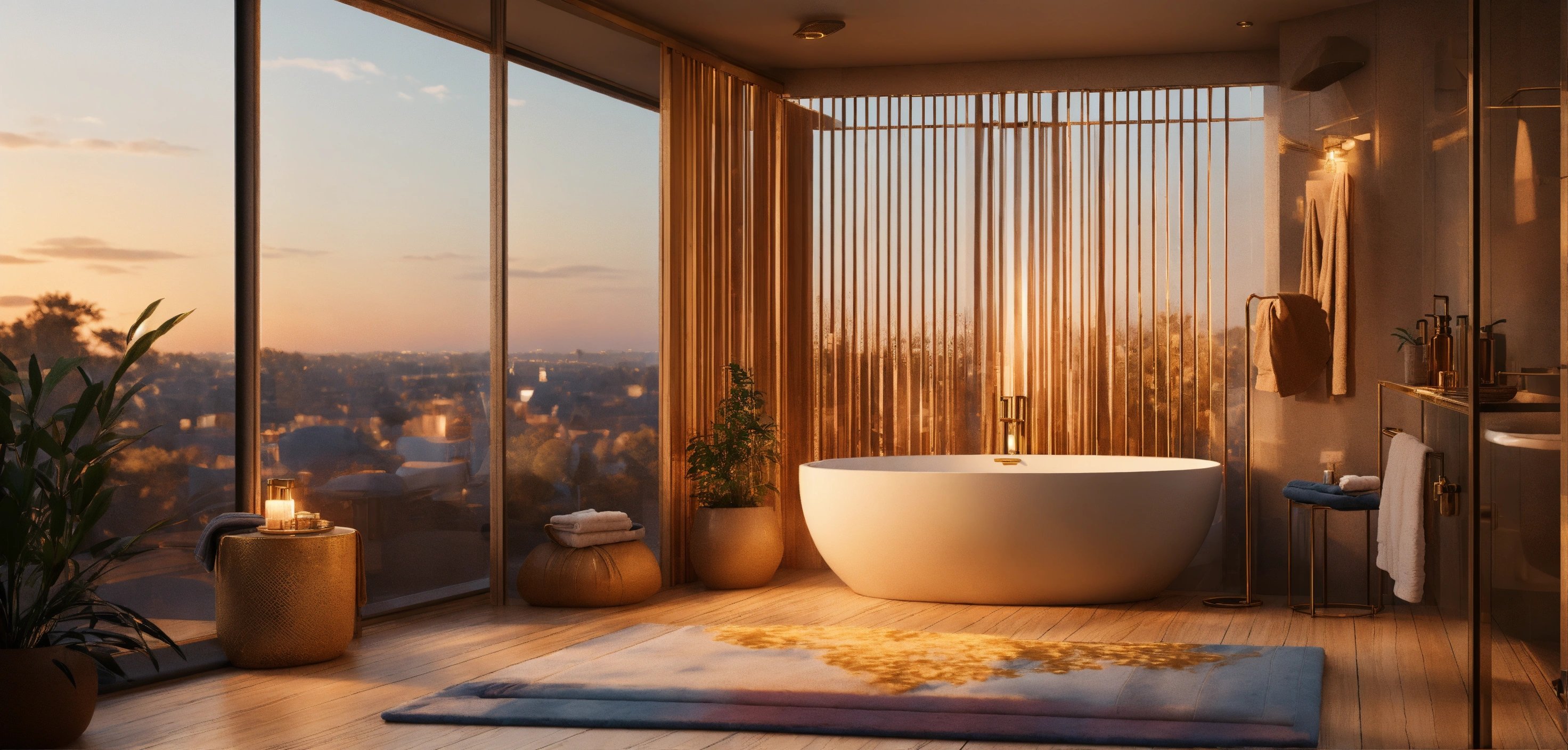 Transform your bathroom into a personal spa with features like steam showers, heated floors, and rainfall shower heads.
Incorporate soothing colors, natural materials, and aromatic elements like eucalyptus or lavender for a tranquil ambiance.
5. Smart Technology Integration: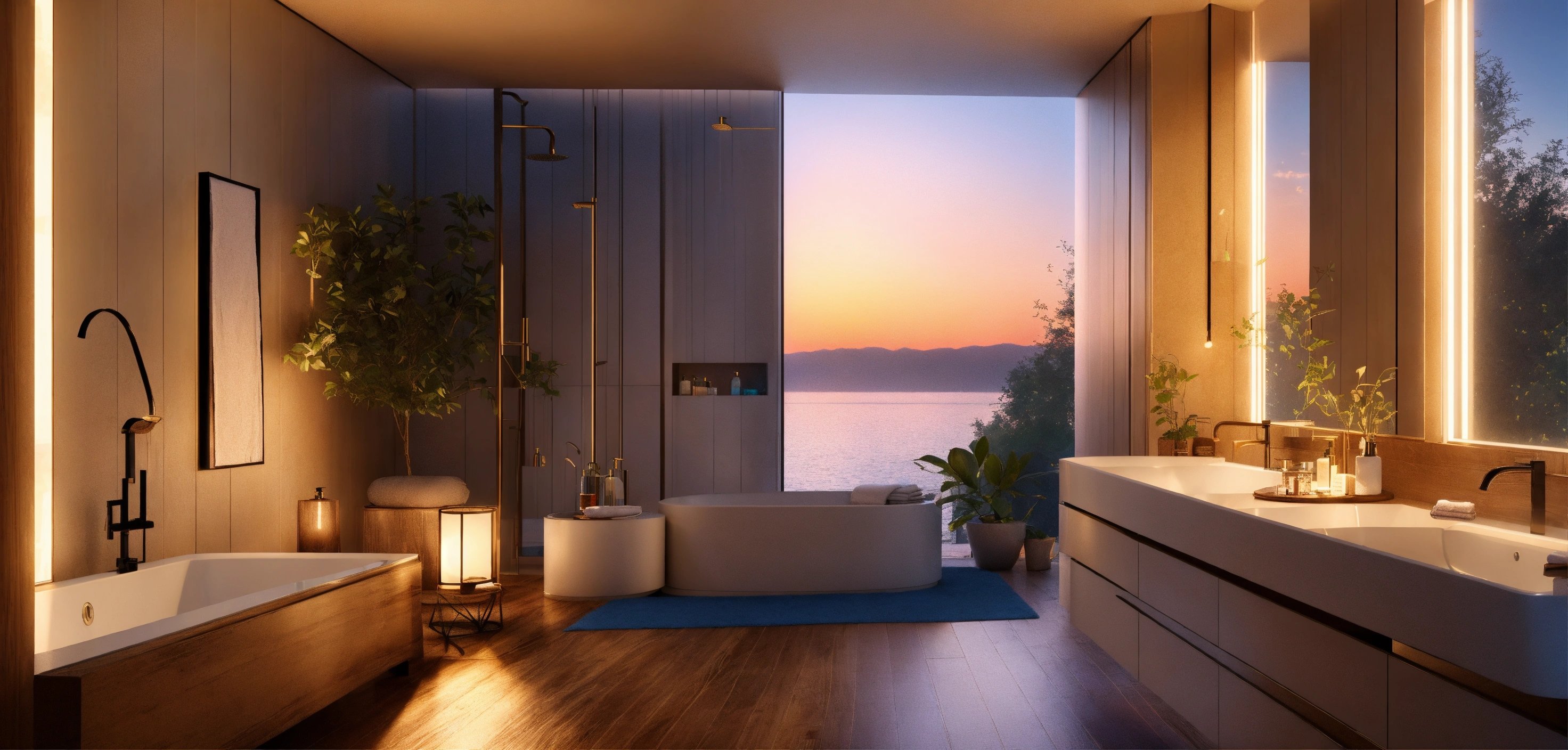 Upgrade your bathroom with smart features such as voice-controlled mirrors, temperature-adjustable showers, and automated lighting.
These innovations enhance convenience and efficiency while adding a touch of modernity.
Explore Smart LED Lit Vanity Mirrors here.
6. Incorporating Natural Materials: a Movement Towards Biophillic Design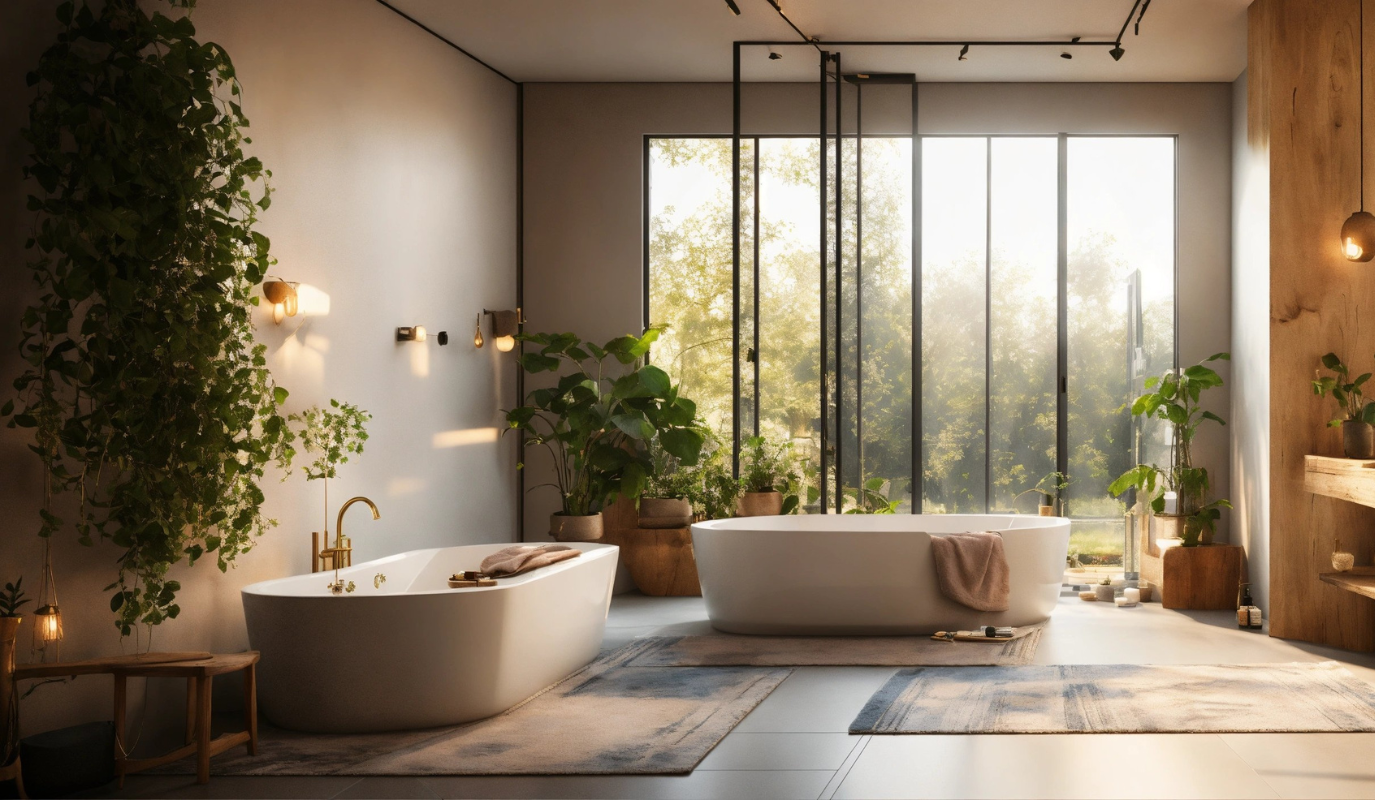 Connect with nature by incorporating plants and natural elements into your bathroom.
Consider a living wall or a small indoor garden.
Biophilic design promotes relaxation and well-being, making your bathroom a calming oasis.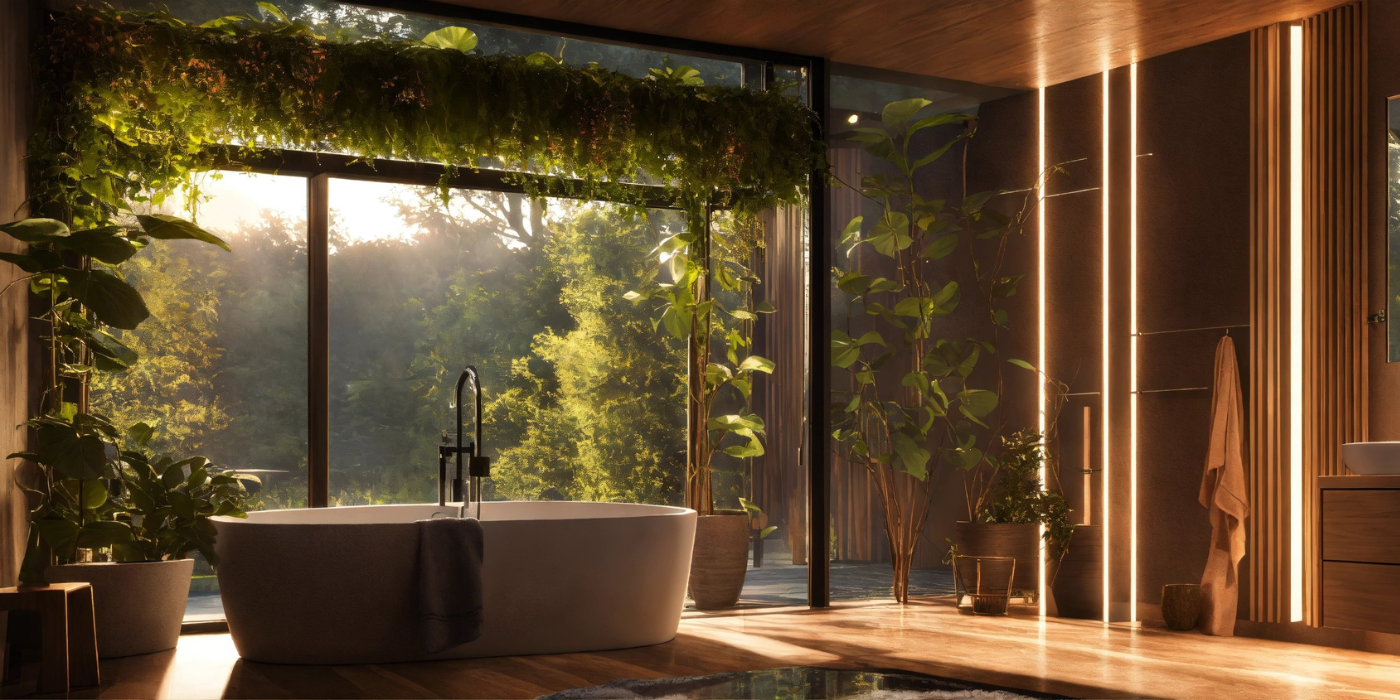 What is Biophilic Design 2023: Biophilic design is an approach to architecture and interior design that seeks to incorporate elements of nature into the built environment, promoting well-being, productivity, and a deeper connection to the natural world.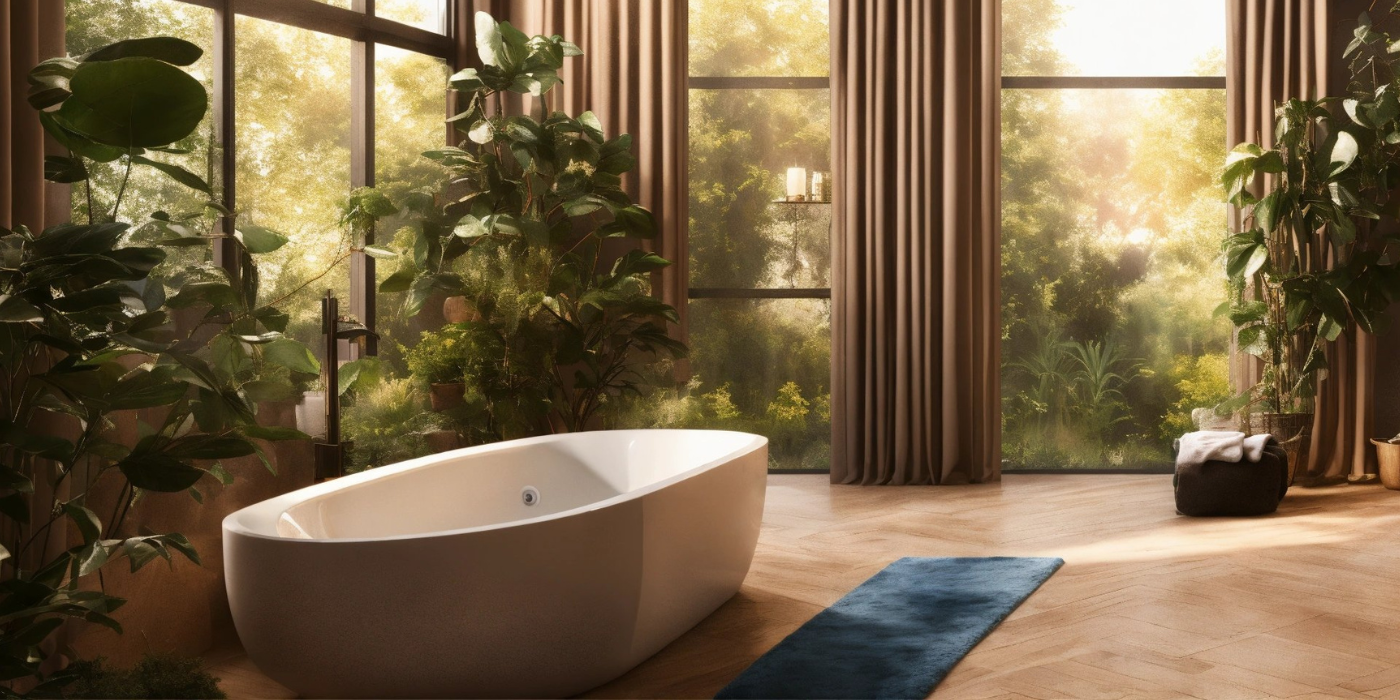 This design philosophy utilizes natural light, materials, plants, and other features to create spaces that enhance human health and happiness while also aligning with sustainability principles.
More Examples of Biophilic Bathroom Design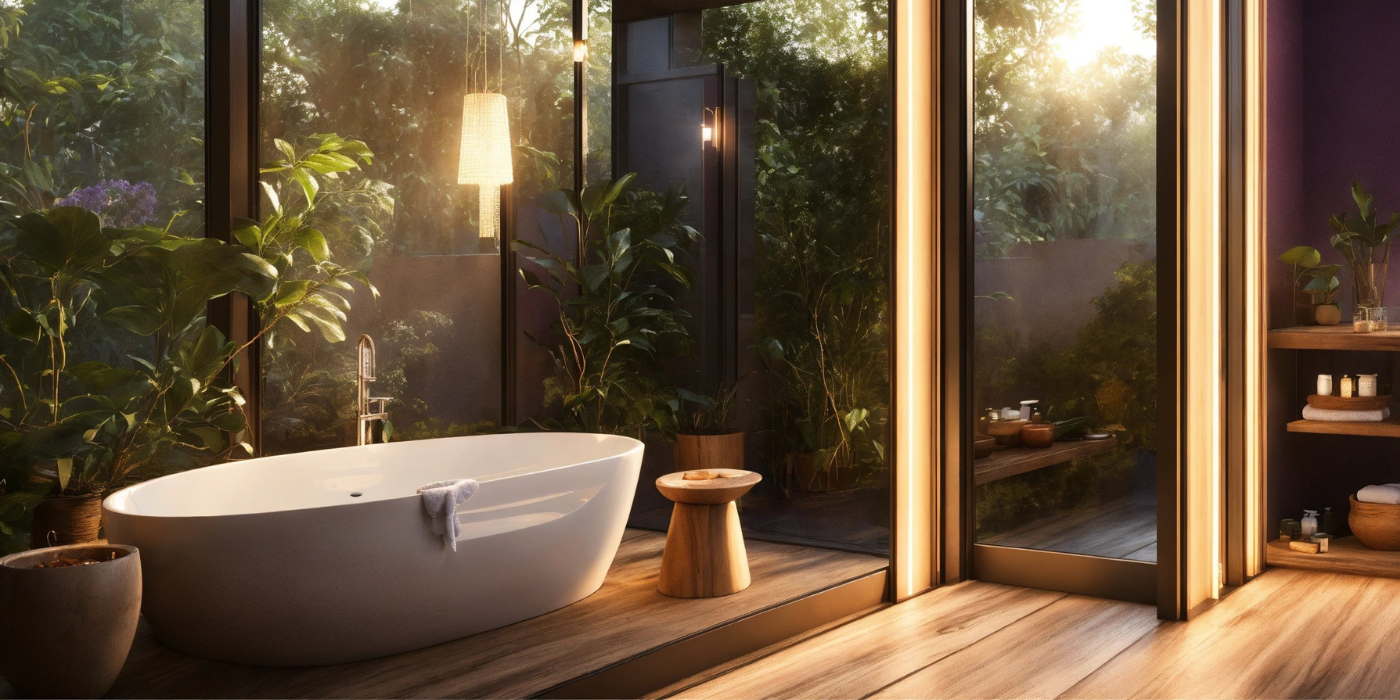 A biophilic-centric design works well with bathrooms dominant in natural textures such as light wood, and modern styles like Hygge or Japandi.
Natural stone and wood finishes connect to organic textures.
Marble or quartz countertops, ceramic sinks, granite tiles.
Wood-grained cabinetry and floors for warmth.
Add life with hanging plants, woven accents, and earthenware.
7. Bold Bathroom Colors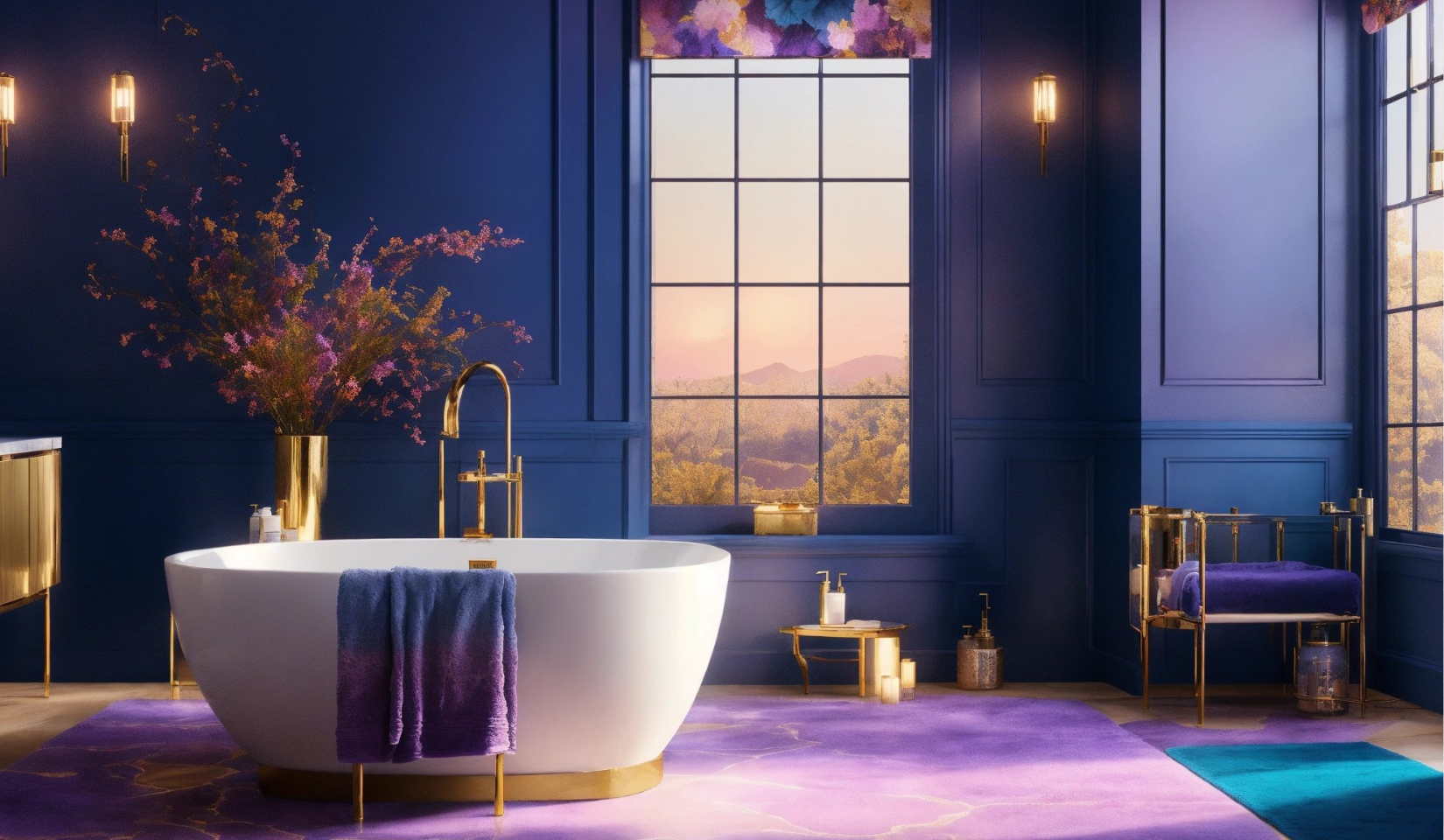 Having bold colors in your bathroom can make quite a dramatic statement.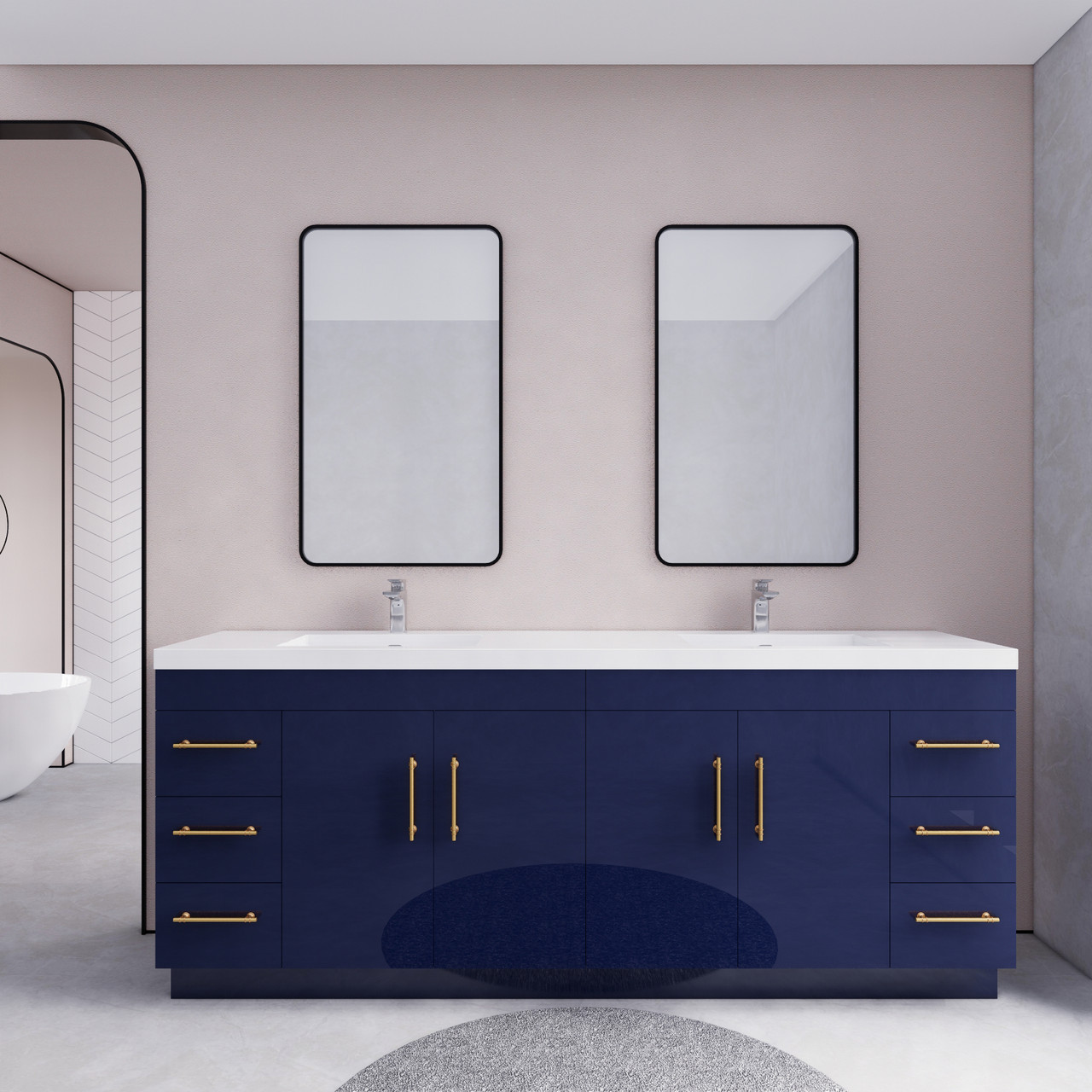 Elsa 84" Freestanding Extra Large Bathroom Vanity in Navy Blue | Moreno Bath Navy Blue Vanities
Navy blue, emerald green, and gloss black vanities have taken 2023 by storm.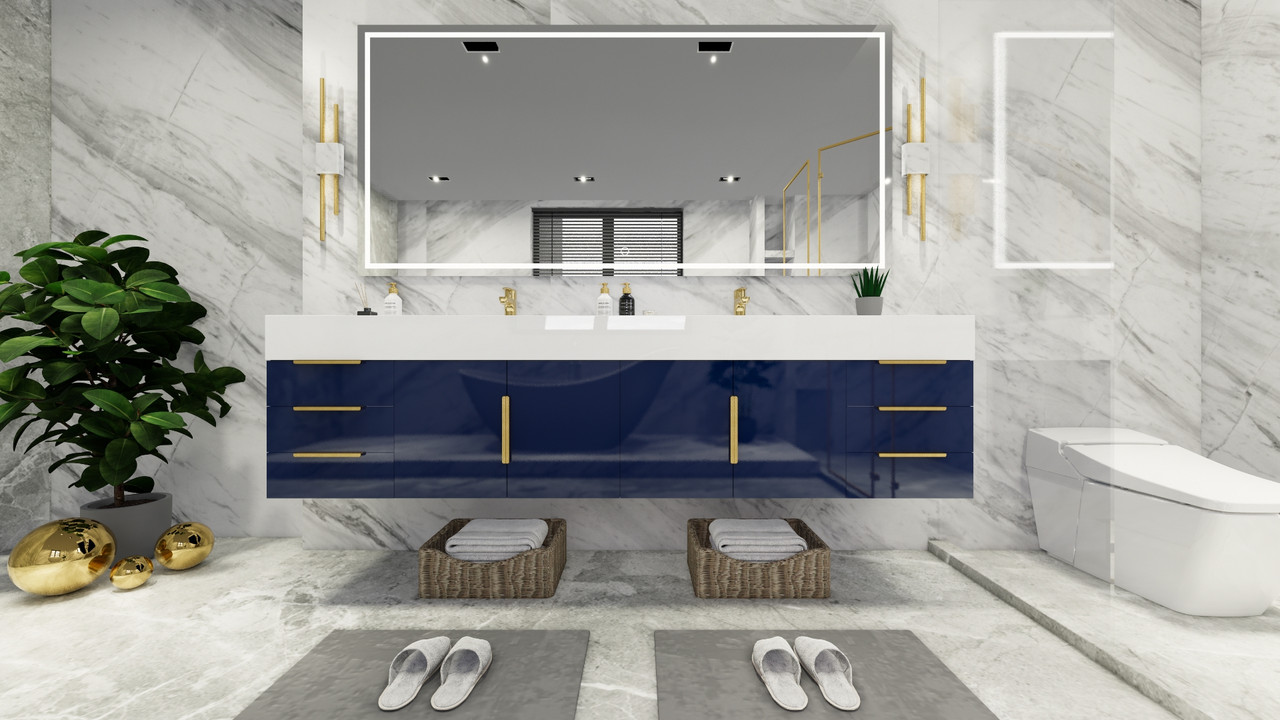 Bethany 84" Floating Eclectic Vanity in Gloss Navy Blue | Moreno Bath Moody Blues Vanities
To add more contrast, try color pairing with metals such as brass and gold, for a timelessly chic aesthetic.
Other ways to utilize bold colors in your bathroom include: vanity finishes, paint colors, wallpapers, and tile work.
Accent these bold colors with art, accessories, and textiles in coordinating hues.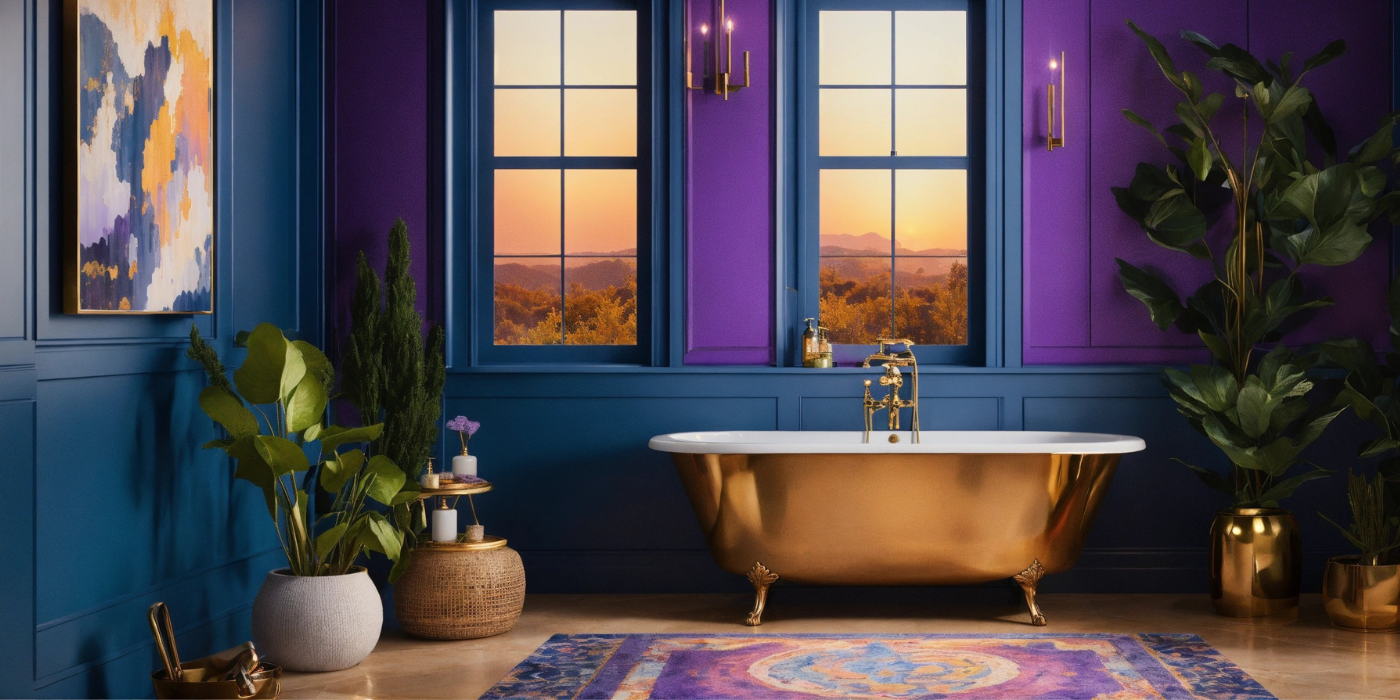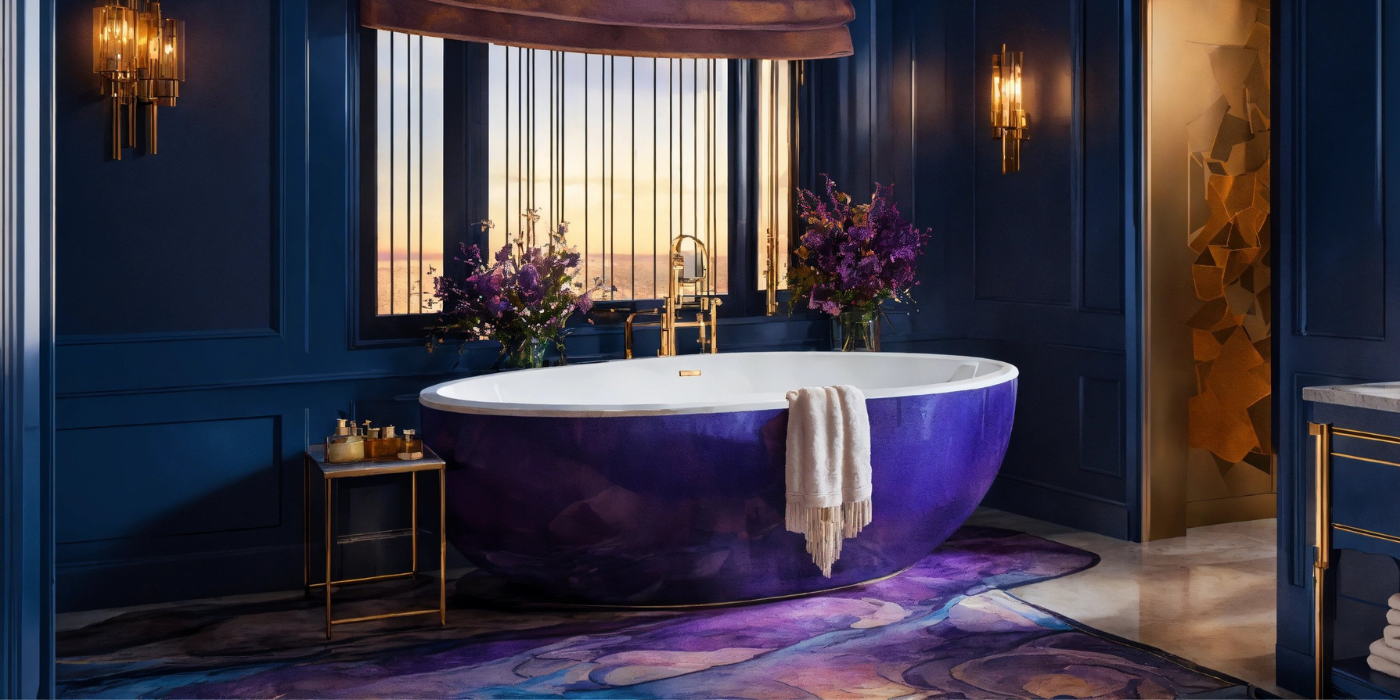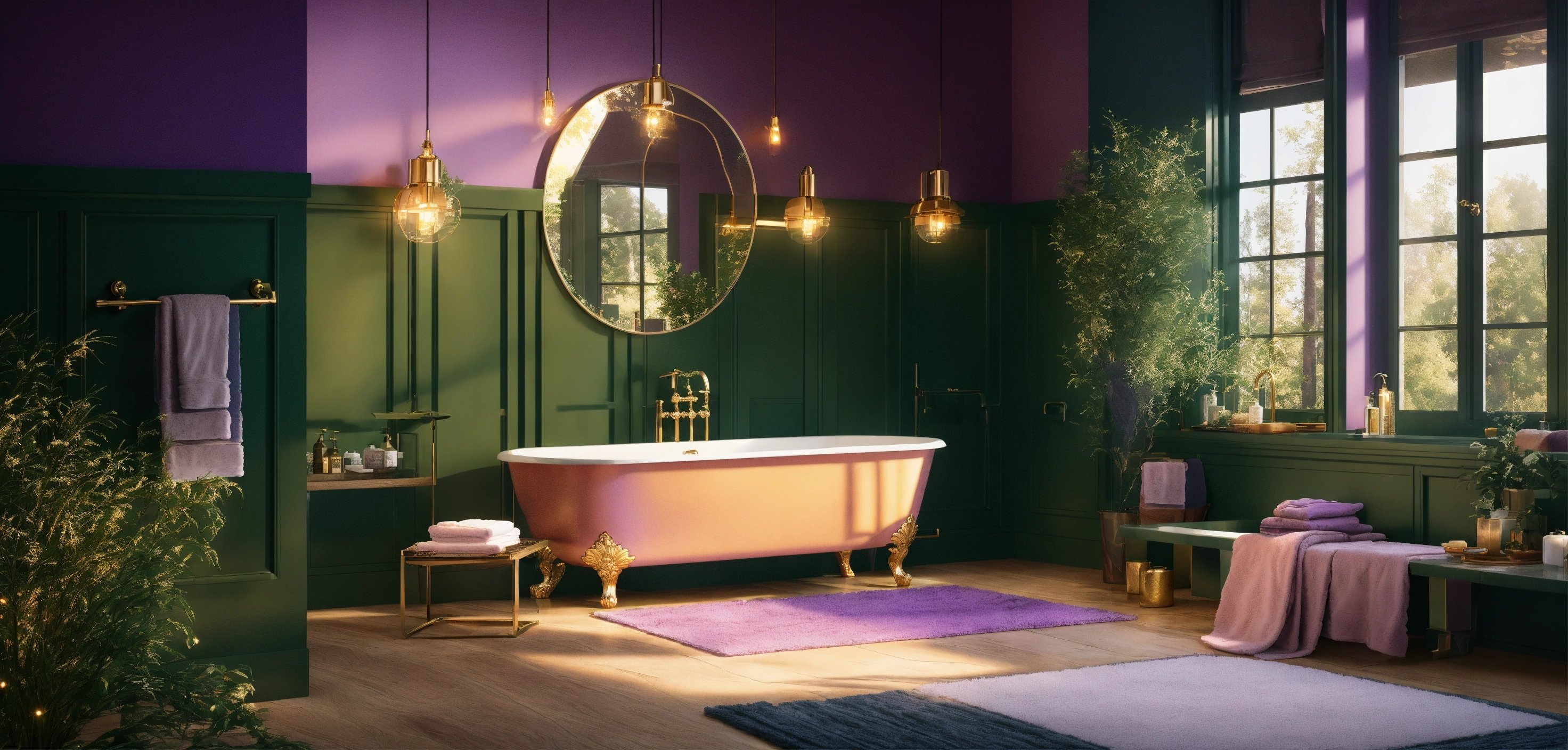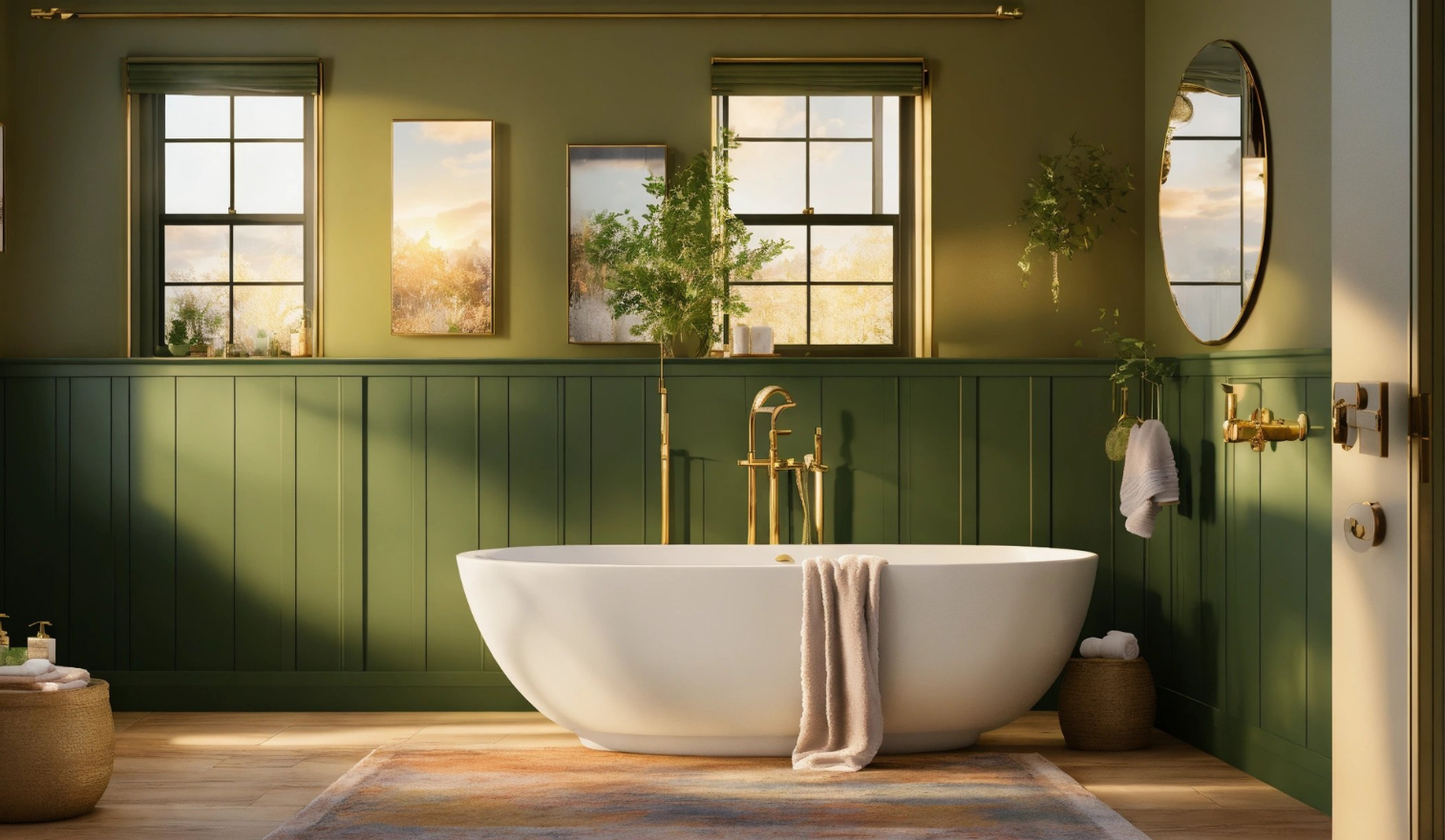 Modern Bathroom Trends 2023: an Exciting Time to Be Alive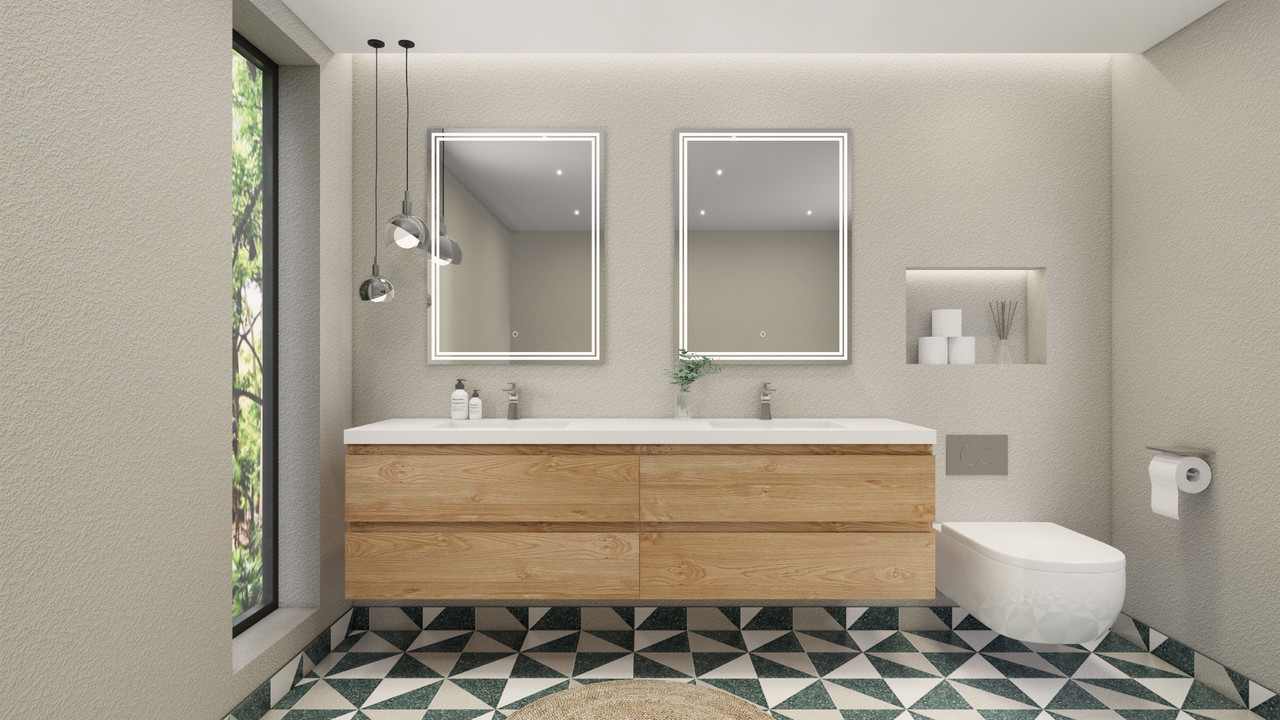 Bohemia Lina 84" Floating Vanity in New England Oak | Moreno Bath Modern Bohemian Vanities
2023 brings an exciting array of bathroom remodel ideas that cater to both aesthetics and functionality.
Whether you're drawn to sustainable, minimalist, or spa-like designs, the key is to create a space that truly reflects your personal style.
Elevate your bathroom to a whole new level of luxury and comfort.